Jay and Megan's wedding day, where do I even begin? It was such a blessing to be a part of their day! I mean that sincerely. As a lot of you know, I'm new to Milwaukee, I moved here in November (can you believe it's been 9 months??? I know I can't!) But my first trip to Milwaukee was for Nick and Megan M's Engagement session back in 2014. The first time I met Megan H. (Well now Megan G.!) was at Nick and Megan M's wedding (okay, sorry for all the Megans! My mom loves looking through my galleries and hearing stories about my clients, and if I had a dollar for the amount of times she's asked me "Now which Megan is this?" I would have like $20!) where Megan H. was a bridesmaid! I was so excited when she contacted me about wedding photography! This group has been so good to me! It was so much fun being at Jay and Megan's wedding and seeing so many familiar faces! It makes me feel so lucky! I'm new here but my business is gaining traction! And for all of you who have helped spread the word, seriously, it means the world to me! So thank you!

Okay, before I start crying.... Here are some of my favorite moments from Jay and Megan's wedding day!
Guys, I teared up/cried at least 4 times throughout the day, I'm not kidding, and that's probably a conservative estimate... So Megan and Jay wrote each other letters for their wedding day. When I got to the church and Jay pulled out Megan's letter to him, and I could tell right away that this wasn't just one letter that she wrote that morning. She started this letter to him a while ago. After Jay got through the letter, he explained that Megan had written a letter every year that they'd been together. (I just got goosebumps writing that! It's so sweet and cute and goals! *heart eyes emoji*)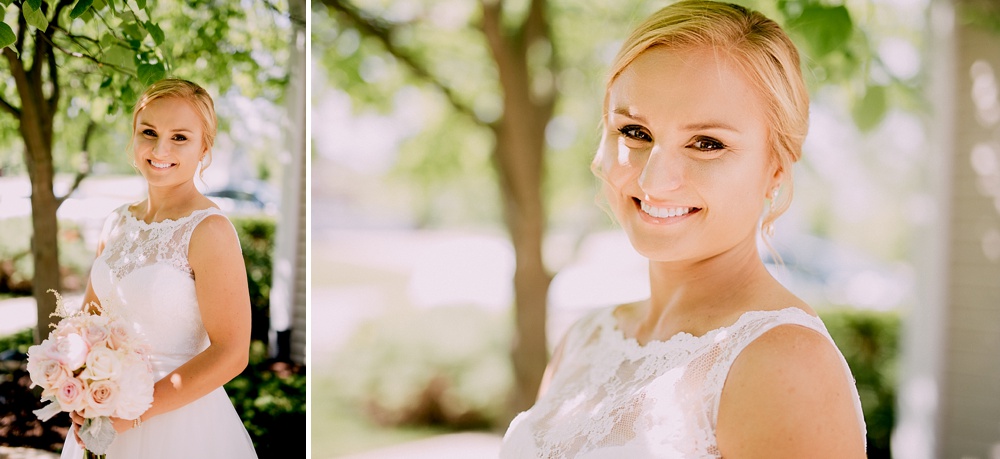 *FYI sometimes things are moving so fast I don't have time to cry in the moment, so then I just end up crying while I'm going through and editing the photos....
Turns out stopping traffic is pretty easy when you're a bride with a dope posse!
So then we took a break to go to the Old German Beer Hall, you know, as you do. A round for everyone, and then the main event: hammerschlagen!
I'm not gonna lie, I was kind of in love with this place! It's an old converted bank, and it has so many of the original features, and they're all incredibly gorgeous. Oh and there are two giant vaults, so that's cool I guess?!?! <3